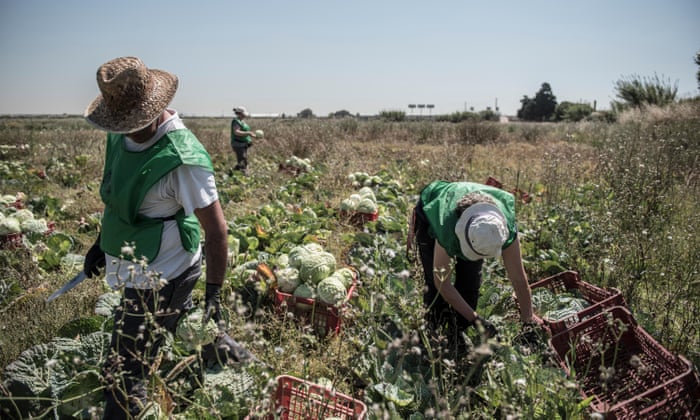 Image: Natalia Lázaro Prevost via The Guardian
Spain has made progress in closing food cycle gaps by stopping food waste at its source. The social organization "Espigoladors", or gleaners, recruit volunteers to harvest rejected farm produce, which is then donated to food banks. Those volunteers who already use food banks are allowed to take home a box of their harvest at the end of the day. Gleaning has long been a tradition in Spanish culture: it is understood to uphold the dignity of the poor by providing them a job of harvesting crops and allowing them to take home a part of their harvest as payment. In modern day Spain, this old practice has been revived and may prove to be effective in feeding the hungry while reducing food waste.
A lot of preventable food waste occurs on farms, where rejected fruits and vegetables are left to rot because of strict aesthetic standards set by grocery chains. However, donating the produce or selling to a different buyer can be expensive or logistically challenging for farmers who often do not have the resources to carry out food-rescue programs. Volunteer programs such as the Espigoladors are needed to move food from the farm to those in need.
In addition to redirecting rejected produce to food banks, the Espigoladors have started a line of products called "Es Imperfect" (Is Imperfect) of jams, soups and sauces made from rescued produce. The label has seen incredible success and the company is looking to expand further.