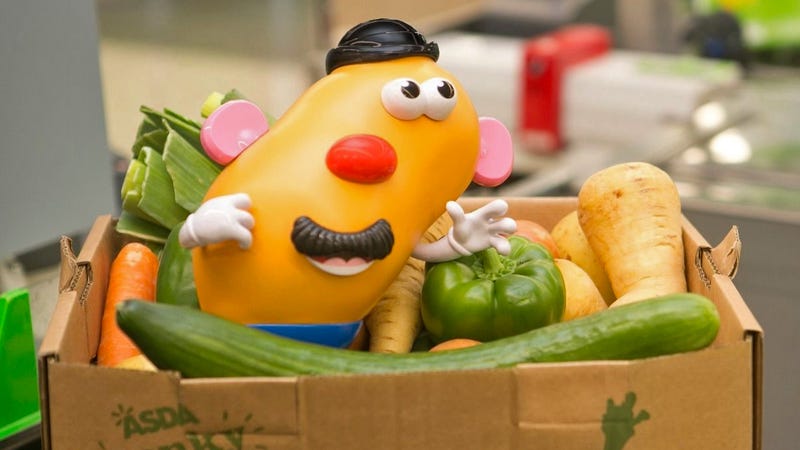 Image from www.gizmodo.com
Too many fruits and vegetables are thrown away because they do not meet strict aesthetic standards. Despite the success of grocery store campaigns such as Loblaw's Naturally Imperfect and France's Inglorious Fruit, there is still much work to do in order to rewire what consumers define as "beautiful produce". To support the case for imperfect foods, Hasbro has made a wonky, asymmetrical, but naturally-accurate model of the Mr. Potato Head toy.
Hasbro produced the Mr.Potato Head in partnership with UK grocery chain ASDA to spread the word that even misshapen or "ugly" fruits and vegetables are still perfectly edible. However, if you're looking to snag an original wonky Mr. Potato Head, the one and only available model has been auctioned off on ebay for no less than $950, with all proceeds going to the charity FareShare which provides affordable, healthy fruits and vegetable to families in the UK.
You can read more about the cause here.